Indoor Plants & Tropical Patio Plants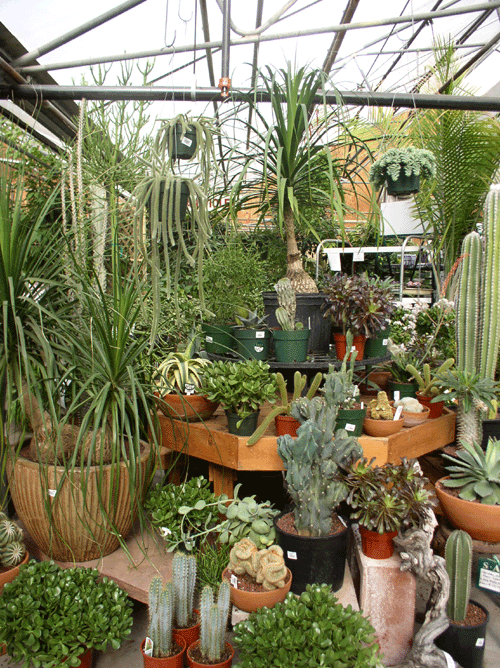 Houseplants not only beautify our homes, but they help clean the air,
add humidity to our homes in winter, and can add a wonderful fresh
fragrance to a room. If you live in an apartment or town home, this
is your chance to exercise your green thumb and stay in touch with
nature. Echter's has thousands of indoor plants to choose from
growing in our greenhouses. We have the right plant for your needs.
In winter coming into Echter's indoor plant department is like stepping
on to a tropical island. If you are suffering from winter doldrums, spend an hour in our indoor plant department on a sunny day and you will come out refreshed.
Whether you are searching for green or blooming plants for your
home, come to Echter's. We have a wonderful selection of both.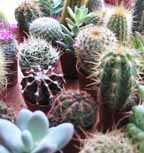 Cacti & Succulents
Have fun trying some of these fascinating
and easy-to-grow plants.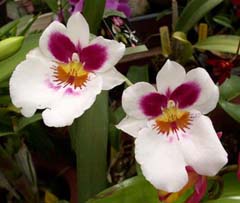 Blooming Plants
We are also experts in and have a wide variety of orchids.
A single orchid can be so unique and mysterious that
it can light up a room.
You'll discover fascinating carnivorous plants
like this Venus fly trap.

Bonsai

Bonsai can be beautiful and inspirational, but growing successfully
requires patience, diligence, creativity and awareness.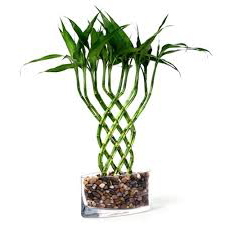 Lucky Bamboo

Popular feng shui cure for your home or office.
This easy to care for plant is used to attract
love, health, happiness and wealth.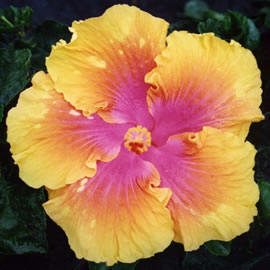 Tropical Plants

In late spring you can take home an exotic hibiscus like the one
pictured and put it our on your patio or deck. The same is true
for bougainvillea, mandevilla, jasmine, and gardenias.
Holiday Plants
As the winter holidays approach you'll find thousands of poinsettias in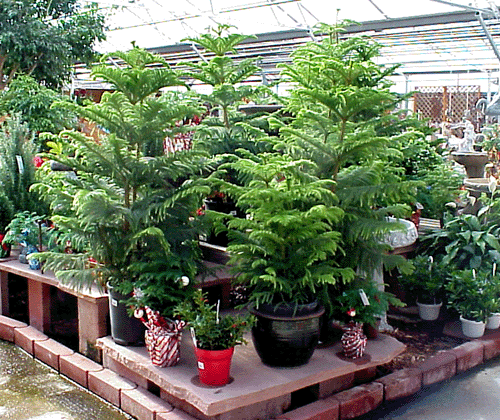 all colors and sizes from little centerpiece sized plants to giant floor specimens for a corner of the room. We will also have amaryllis, holiday cactus, paperwhites, and Norfolk Island pines for living indoor Christmas trees. Some of them are pre-decorated with miniature ornaments.
We are here to help you be successful. Our plant experts can help you select the right plant for any room as well as diagnose problems you may be having with your plants. We scout for new varieties of indoor plants that will perform better in your homes.
We have a potting service available at the store. If you buy a houseplant and pot from us, we will plant the houseplant into the new pot for free.
Click here for indoor plant care information